What is the full form of KTM
---
KTM: Kraftfahrzeuge Trunkenpolz Mattighofen
KTM stands for Kraftfahrzeuge Trunkenpolz Mattighofen. KTM is an Austrian motorcycle company founded by Hans Trunkenpolz in 1934 in Mattighofen, Austria. In the beginning, it was a metal working shop.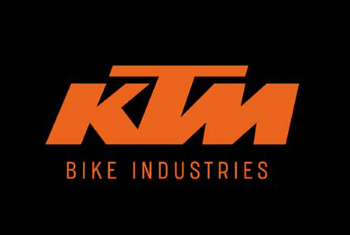 The English Translation for Kraftfahrzeuge is motor vehicles. Later, a businessman named Ernst Kronreif invested in the company, so the company renamed as Kronreif Trunkenpolz Mattighofen. It went through several development changes over the years and became KTM AG in 2012. DI Stefan PIERER is the CEO, Chairman of the executive board of KTM AG. He has been appointed until 31 December 2023.
KTM AG is headquartered in Mattighofen, Austria. It is a Europe's leading motorcycle manufacturer that focuses upon creating class-leading motorcycles and produces most competitive bikes across the globe including a wide range of motorized vehicles for recreational purposes such as off-road motorcycles, sport mini-cycles, x-bow, street bikes including motorcycle parts and accessories.
KTM maintains a policy of transpar5ent, timely information sharing with the capital market participants and the general public. Accordingly, it provides information on KTM's financial status and future plans at regular intervals.
---